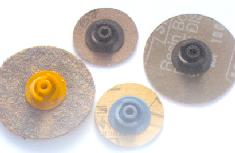 Fixyzee Disk
(Coated, fabric & Surface Cond. Material)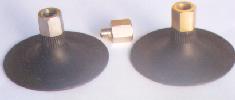 Fixyzee Holders


Never before ;
the Fastest, Quickest, Simplest & Economical

Fixyzee is a radically new system of mounting. The system requires no special skill to operate. Only align and press to fit. For removal turn 1/5 anti-clockwise. Does not require use of a spanner or messy adhesive.

Fixyzee is devised for different types of discs, wheels on holders allowing easy removal for fast changeover between the widest range of surface preperation, cleaning, deburring, micro-deburring and super finishing.

Application : Fabrication, Mould & Die Maker, General Engineering industries and Surface Preperation Systems.

Availability : Fixyzee is available in 25 / 40 / 50 /75 and 100mm either with Spindle or with female thread suitable for any electric / pneumatic portale tools.

Maximum operating speed :
50mm - 20,000 rpm
75mm - 16,000 rpm
Fixyzee Disk

(Coated & Fabric)
Provide a fast, efficient method for deburring, blending, finishing, removing tool marks and die polishing on all types
of metals. Resist loading under severe operating conditions. They lock securely in place with just a 1/5th twist and it's off. Ideal for use on air tools (right angle and straight) and on flexible shaft grinders.
Only align and press to fit. Wait for 'Click' sound. For removal turn 1/5th anti-clockwise. Does not require use of a spanner or messy adhesive.
Additionally, Fixyzee discs and pads feature three different types of fastening systems to accommodate almost any stock that you may currently have on hand.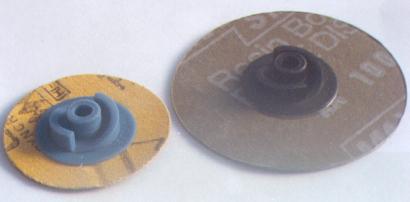 Fixyzee Disk (Coated & Faber)
---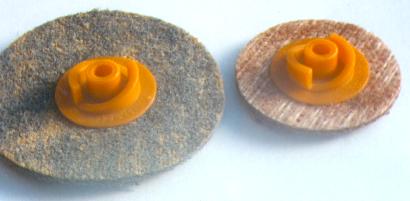 Fixyzee Disk (Surface Conditioning Material)